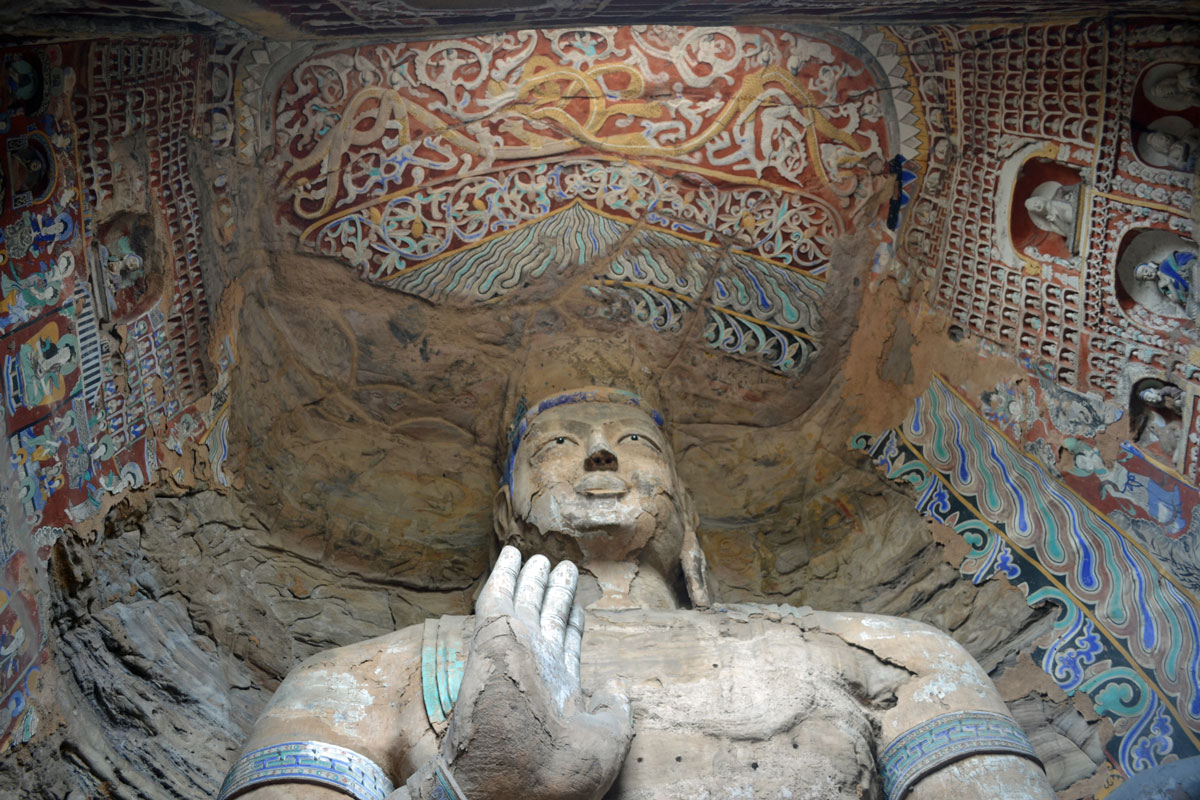 Postulación para Beca de Artes en China/Seeking Creative Thinkers: 2019 China Arts Fellowship
China Arts Fellowship (CAF) is designed to foster the next generation of creative thinkers and cultural leaders; people who recognize possibilities and connections, and who seek careers fostering positive exchange across the global stage. The CAF program offers select participants the chance to spend seven months living and learning Mandarin language in an international community at one of China's top universities–Shanghai Jiao Tong University–while gaining hands-on professional experience working as intern at a Shanghai cultural or educational organization, or for a media outlet. The CAF program is a partnership initiative of the Confucius Institutes at UCLA and Saint Petersburg State University in Russia, and Shanghai Jiao Tong University.
China's Cultural Crossroads: Historic and Contemporary
As part of the experience, CA Fellows will have the opportunity to travel to Dunhuang, a UNESCO World Heritage site in northwest China that is now recognized as the preeminent site for Buddhist cave art.  Like contemporary Shanghai, Saint Petersburg, and Los Angeles, Dunhuang was a vibrant cultural trade center where travelers from around the world gathered, exchanged goods and ideas, and collaborated to create a body of artwork that continues to resonate with audiences today.
Timeline
Selected CA Fellows will arrive in China in late August to participate in a guided tour to northwest China.  Following the tour, CA Fellows will commence studies at Shanghai Jiao Tong University and begin to formulate research project topics.  Internships and individual research projects will commence in early November and continue through the Chinese New Year holiday period in late January/early February. During the final weeks of the program, CA Fellows will complete their internships and research projects, and collectively plan a culminating symposium in early March showcasing their studies.
Program Structure
During the first two months of the program, CA Fellows will intensively study Mandarin and participate in weekly trips to Shanghai cultural and educational institutions to learn about contemporary Chinese culture.  During this period, the unique abilities and interests of Fellows will be assessed and shared with possible internship host institutions. Beginning in Month Three of the program, internships will begin.  CA Fellowship partners will do their best to place participants in their desired internship locations, but final appointments will made by local partner organizations.  Once assigned to an internship site, CA Fellows will not be reassigned to new host institutions.
Research Project | Symposium
China Arts Fellows will conduct a research project exploring an aspect of contemporary or traditional Chinese culture, and collectively organize a public symposium at the conclusion of the fellowship period showcasing their projects.
Qualifications:
Hold a bachelors/masters degree in an arts-related field and/or demonstrated experience in a creative field (e.g…, music, creative writing, photography)
Have graduated from university within the last two years
Posses advanced English language skills
Be between the ages of 20 and 30 years old
Have had limited exposure to Chinese language and culture
The program will commence in late August, 2019 and continue through March, 2020.  Exact dates will be announced.
Deadline to apply is April 15, 2019.
Application Timeline
March 15: Application Opens
April 15: Application Closes
April 26:  Finalists are invited to schedule Personal Interviews (In-person / Web-based)
April 29-May 3:  Personal Interviews take place
May 6: Successful Candidates are announced
May 13:  Students begin to register for housing at Shanghai Jiao Tong University
May 15: Registration closes.
Click here to apply for this program.
Admission to the program will be based on applications material submitted and a personal interview.